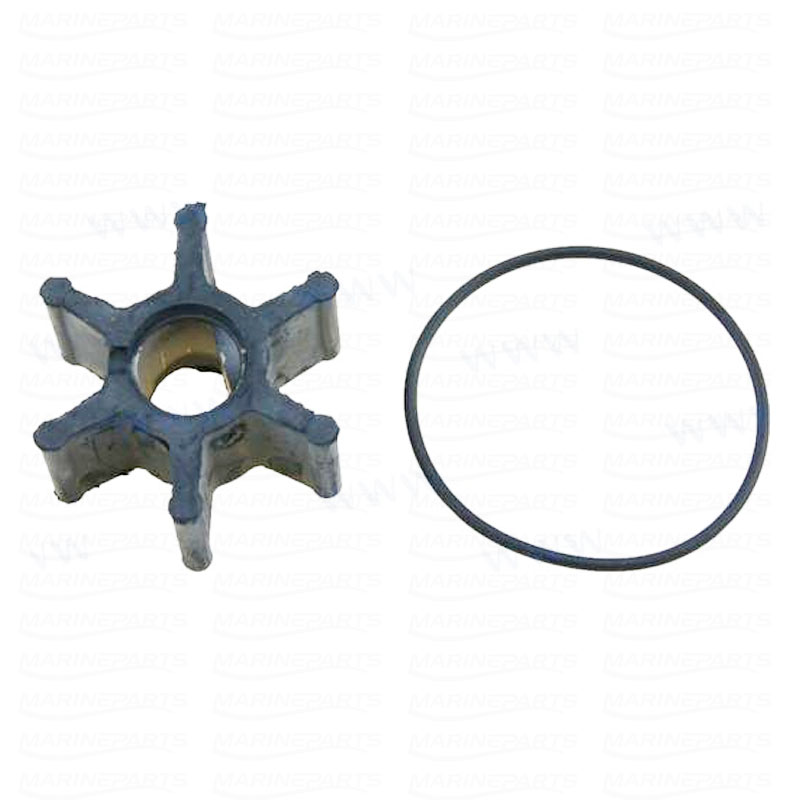 Product details
Impeller CEF500190G

• Width: 3/4" (19mm)
• Diameter: 1-9/16" (40mm)
• Shaft Diameter: 3/8" Flat Drive (9.525mm)
• Material: Neoprene

Fits the following engine models:

• Cummins-Onan: MDKBH , 4MDKBH , 5MDKBH
• Kohler Pump GM28487 - engine models: 4EF, 5E, 6EF, 7.3E, 4 EFCD, 5 ECD, 6 EFCD, 7.3 ECD,
Show more..
Show less
Manufacturer CEF Finnord Marine ®
Partnr. CEF500190G

Availability: Immediately
The product is in stock for immediate delivery
Secure checkout with
This is an aftermarket product
This product replaces following manufacturer's part nrThe references that are listed here are trademarks that apply to the respective trademark owners. The references are used only for a reference purpose. Our product is compatible with these reference numbers. Please note that our product is an aftermarket product (non-OEM).
Sherwood: 08000K
Cummins: 132-0415
Onan: 32-0407, 132-0415, 132-0500, 541-1542
Kohler 359978
Recmar: REC08000K
Sierra 23-2004, 23-3314
Alternatives